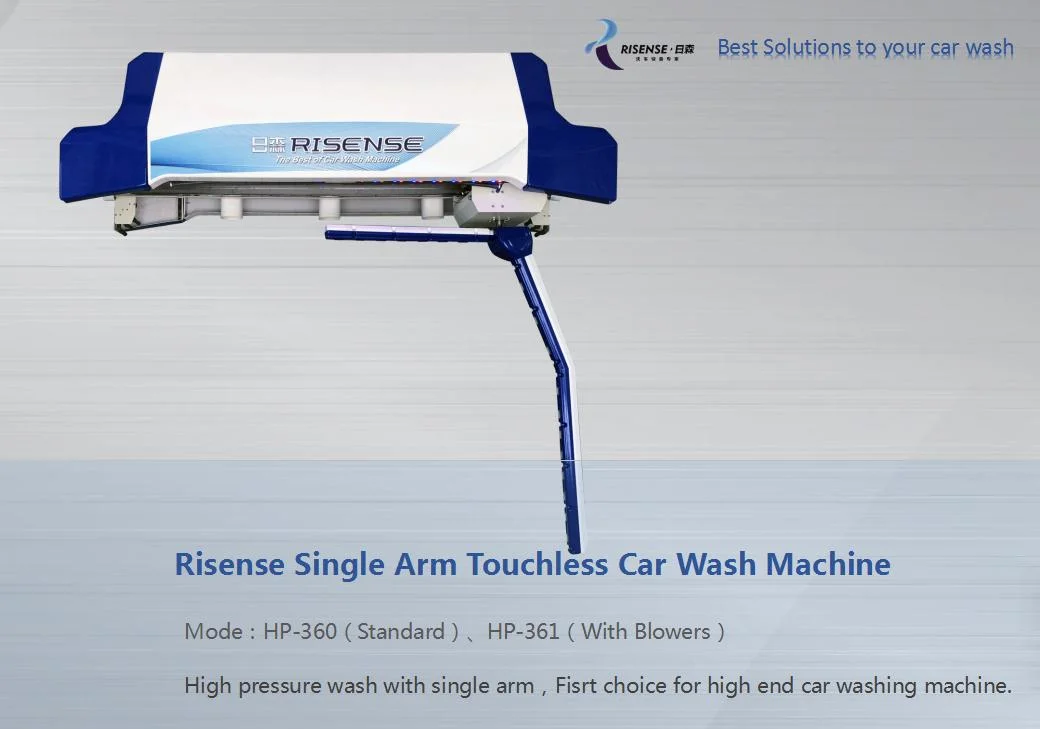 360 rotating automatic car washing machine for touchless car wash

HP-360 is our newly developed touchless car wash with single arm moving around and washing the car. It makes 360ºC and overall cleaning without dead angle come true. It features wipe-free, crystal coating and automatic drying. It uses high quality parts, imported software from Germany, Japan and France and intelligent control panel. All these ensures its good performance.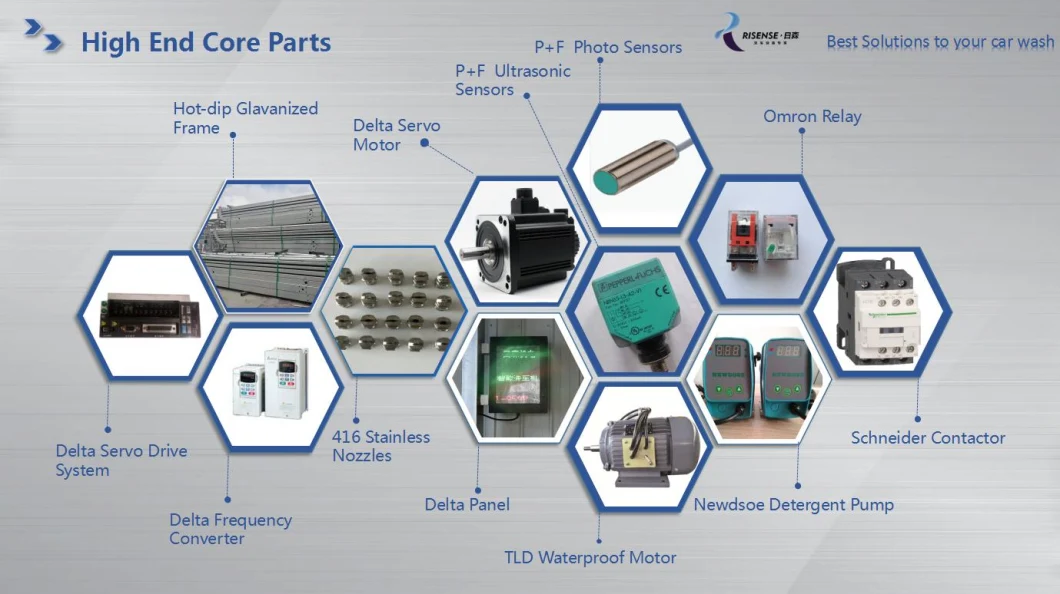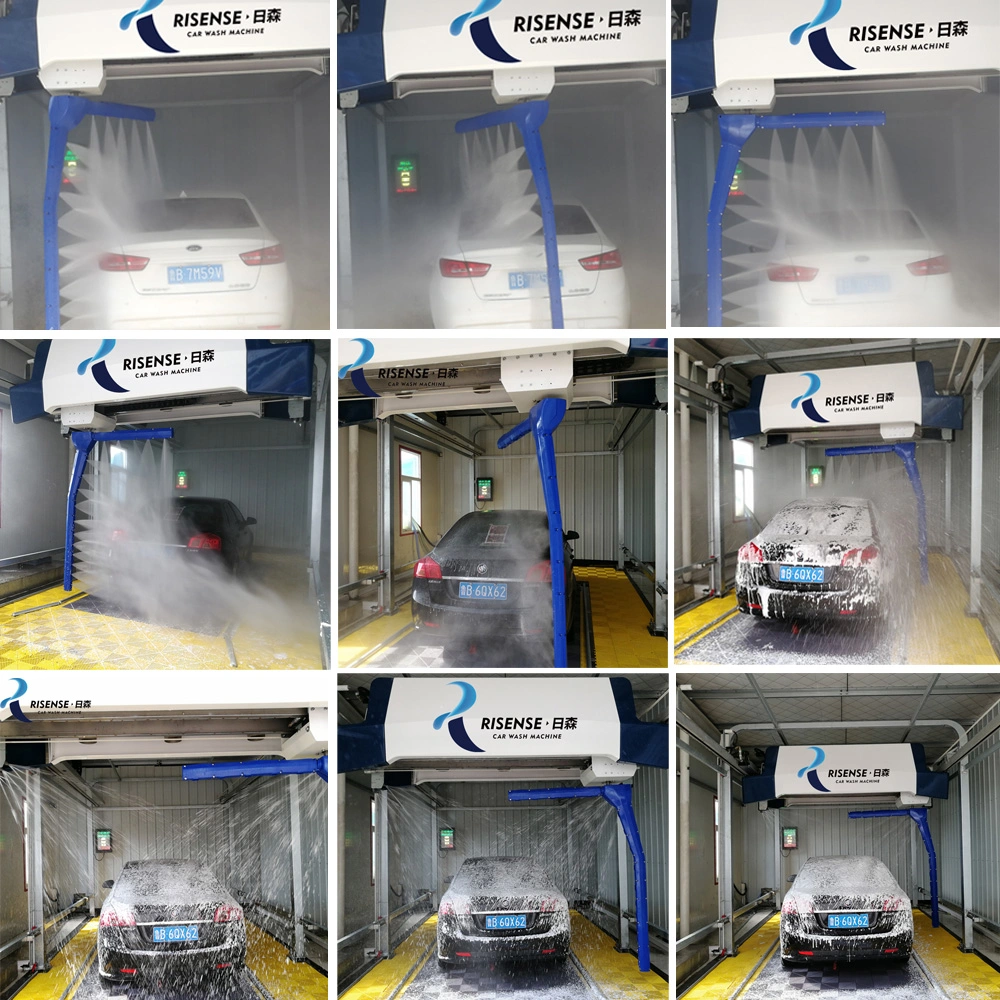 Specifications:
| | | | |
| --- | --- | --- | --- |
| Overall dimensions | 3670x1330x1300mm | Mains voltage | 3PHASE AC380V /50HZ |
| Max.Assembling size | 8000x3686x3400mm | Total power | 40.5KW |
| Available size for car | 6000x2500x2080mm | Water supply | DN25mm/Waterflow rate≥100L/min |
| Available car to wash | car/jeep/coach within 10seats | Air pressure | 0.75-0.9Mpa/Airflow rate≥0.1m³/min |
| Full service wash time | 5 minutes | Water/electricity consumption | 150L/Car, 0.45kw/Car |
| Fast wash time | 2 minutes | Chassis wash consumption | 60L/Car |
| Gross weight & volume | 3300kgs/ 8.5m³ | Shampoo/Wax consumption | 20ml/Car, 18ml/Car |
| Water consumption | 150L/vehicle | Electric consumption | 0.95KWh/vehicle |
| Shampoo consumption | 25-60ml/vehicle | Wipe-free liquid | 20-50ml/vehicle |
Advantages:
1. High pressure water, Three color shampoos, Waxing.
2. One rotation arm provides 360° liquids spray on vehicle surface.
3. Chassis Sprinkling systems can wash the vehicles bottom and tires
4. Built-in Dryers equipped with four high efficiency motors and fans
5. Touch Screen operate panel with different washing procedures.
6. CPU+PLC control system can easy to operate and maintenance.
7. High pressure pumps with free of wipes liquids wash car precisely.
8. Intelligent LED Tip Screen and voice prompt during wash progress.
9. Intelligent three-dimensional perception the vehicle body.
10. Fault Self Checking and Warning systems.
11. With on-site installation,testing,training.

Main components

Frame

Frequency converter

Draught fan

touch screen

drying fan

computer control system

high pressure plunger pump

supersonic wave

photo electric sensor

proximity sensor

contactor

electric relay

suction pump

high pressure spray nozzle

high pressure flexible tube
Details show: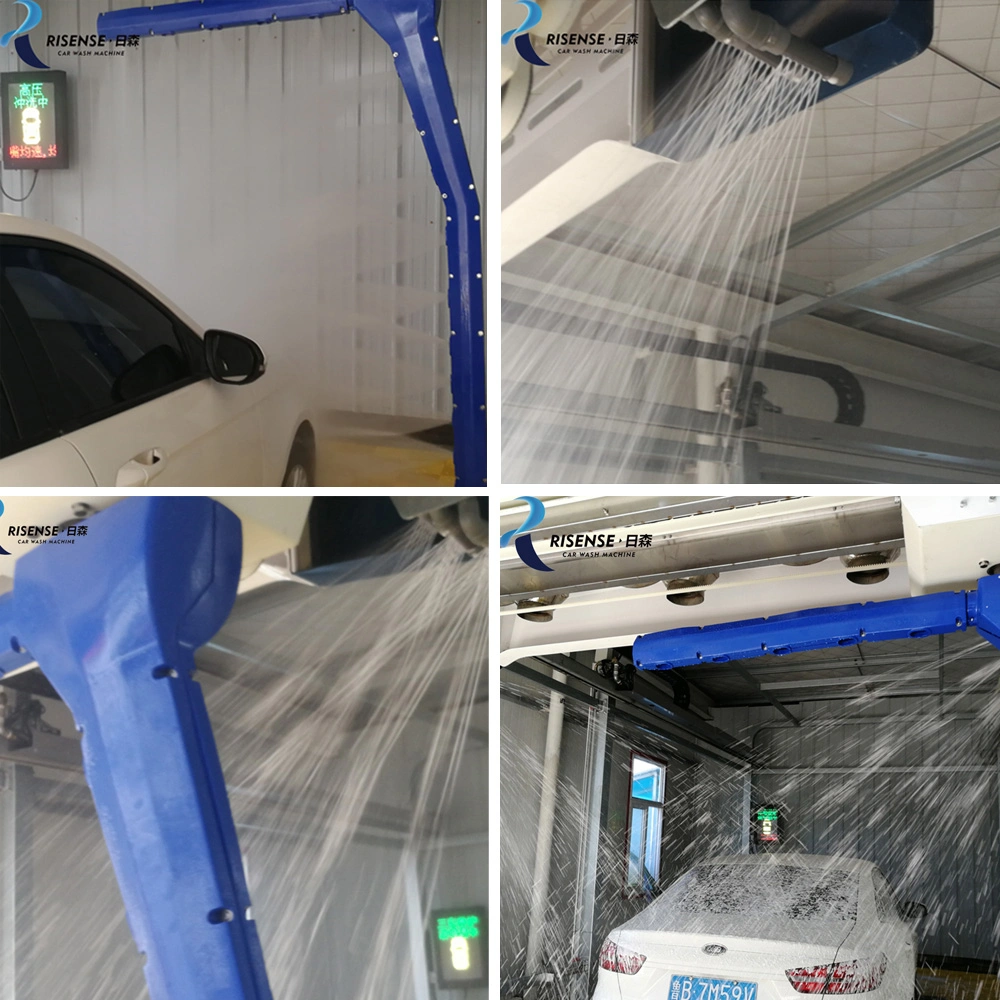 Factory Tour:
Qingdao Risense Mechatronics is a car wash equipment manufacturer with almost a decade of design and production experience.Our customers are primarily made up of car wash service providers and we supply them with equipment like our car wash tunnel systems, rollover car wash systems, touchless car wash systems, soft-touch carwash systems, and high pressure wash systems. Based on time tested technology from Japan and combined with the latest innovations in Europe and America, Risense offers complete and unique car washing systems.
This dedication to quality continues throughout the manufacturing process. We use a mature and stable numerical control processing technology to process all components, frames, motors, and the non-standard parts used in our car wash equipment.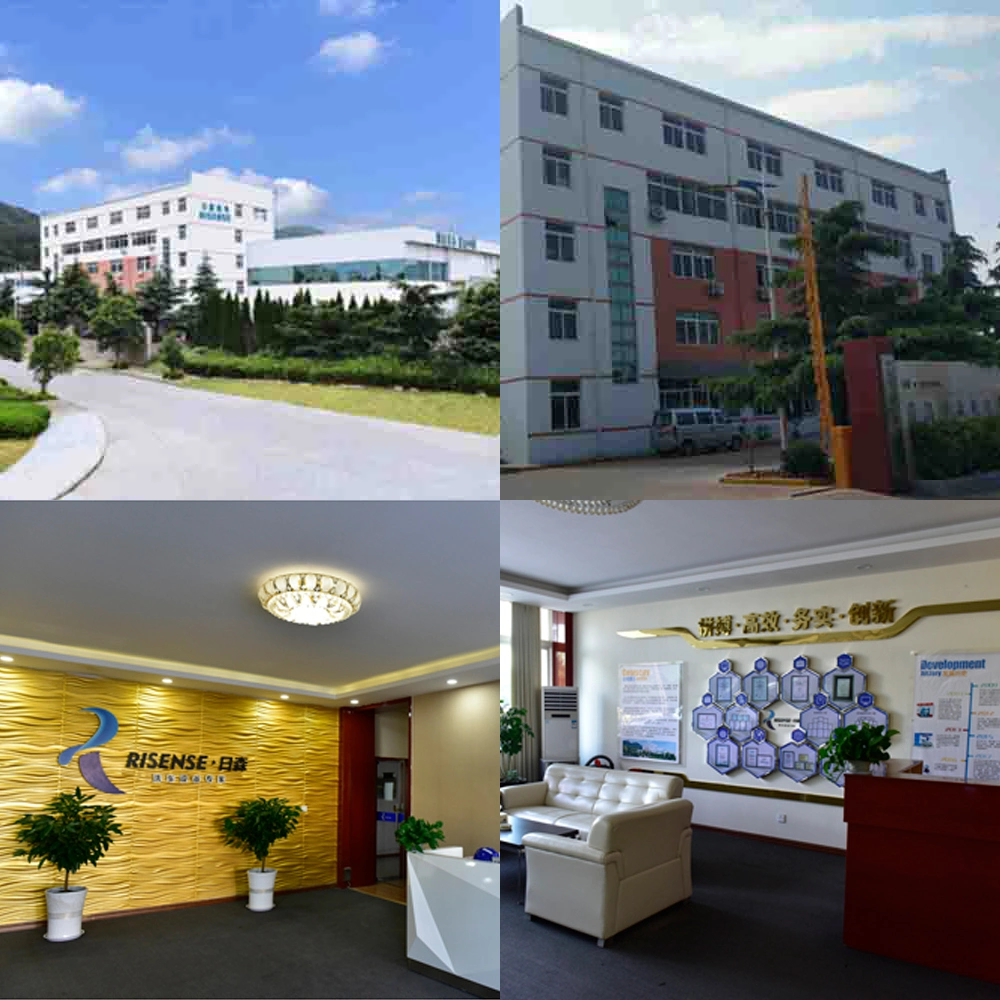 Our workshop:
The Risense factory includes 6 separate manufacturing workshops spanning a total area of 40,000 square meters. We utilize highly advanced and stable numerical control process technology to process and assemble all components, frames, motors, and non-standard parts for our car wash equipment.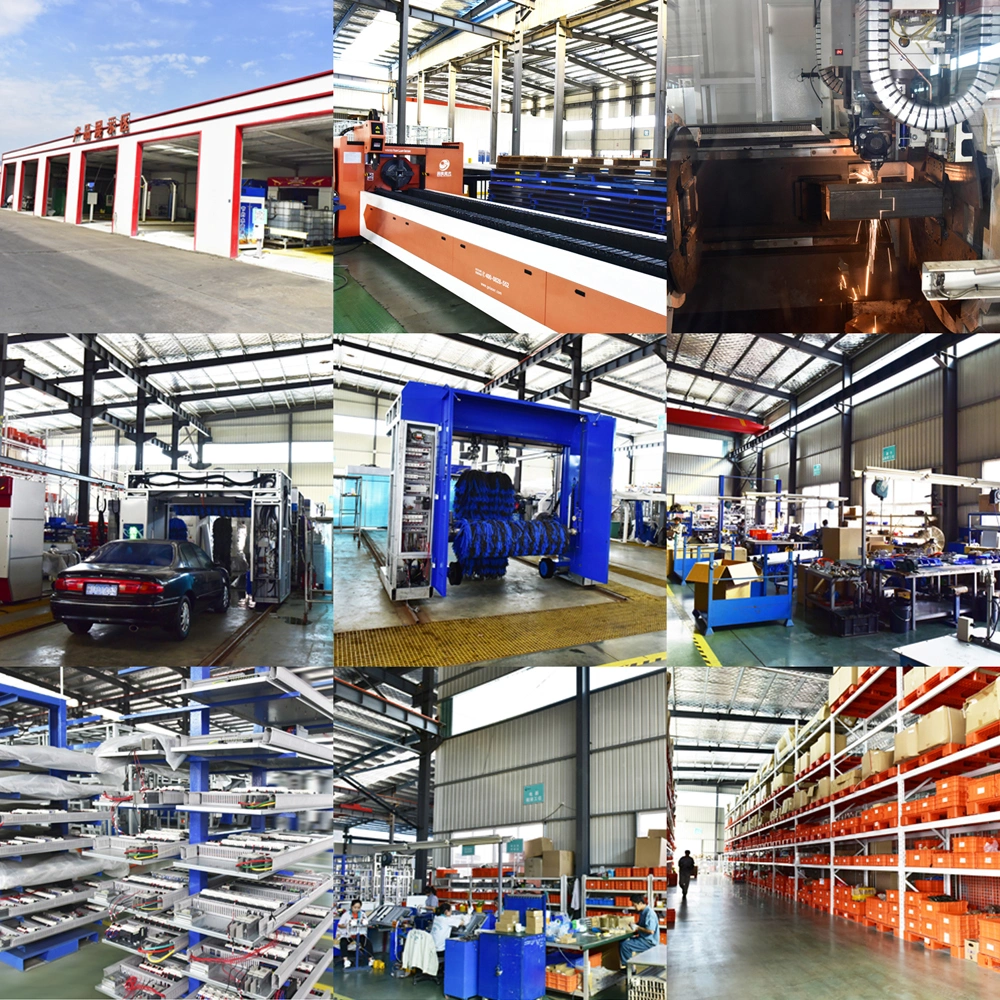 Our Certificates:
Risense has obtained ISO9001 Quality System Certification, CE Quality Certification and ISO 14001 Environment Certification.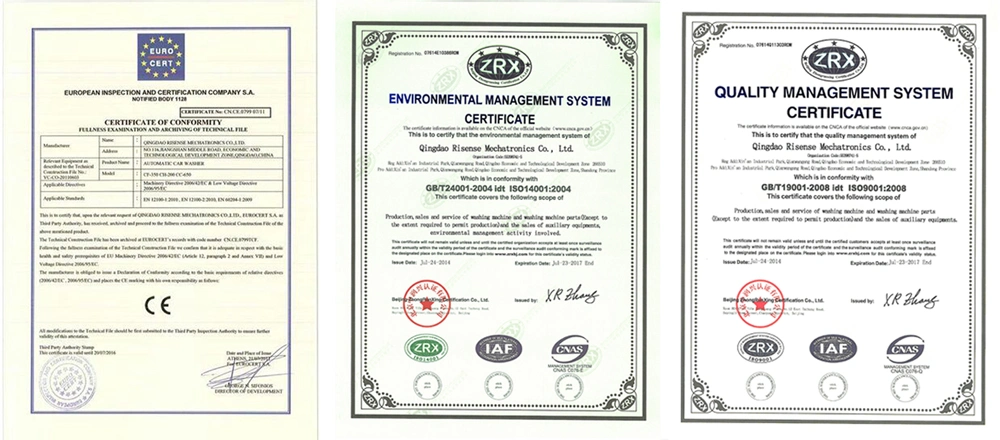 Our staff & our customer:
As a car wash system manufacturer, we have nearly 10 years of production experience. To date, our vehicle cleaning systems have been sold in more than 100 countries including Russia, the United States, Canada, Singapore, Saudi Arabia, Pakistan, and Spain. If you are in search of a new vehicle cleaning system or are looking for an agency opportunity, you are welcome to contact us.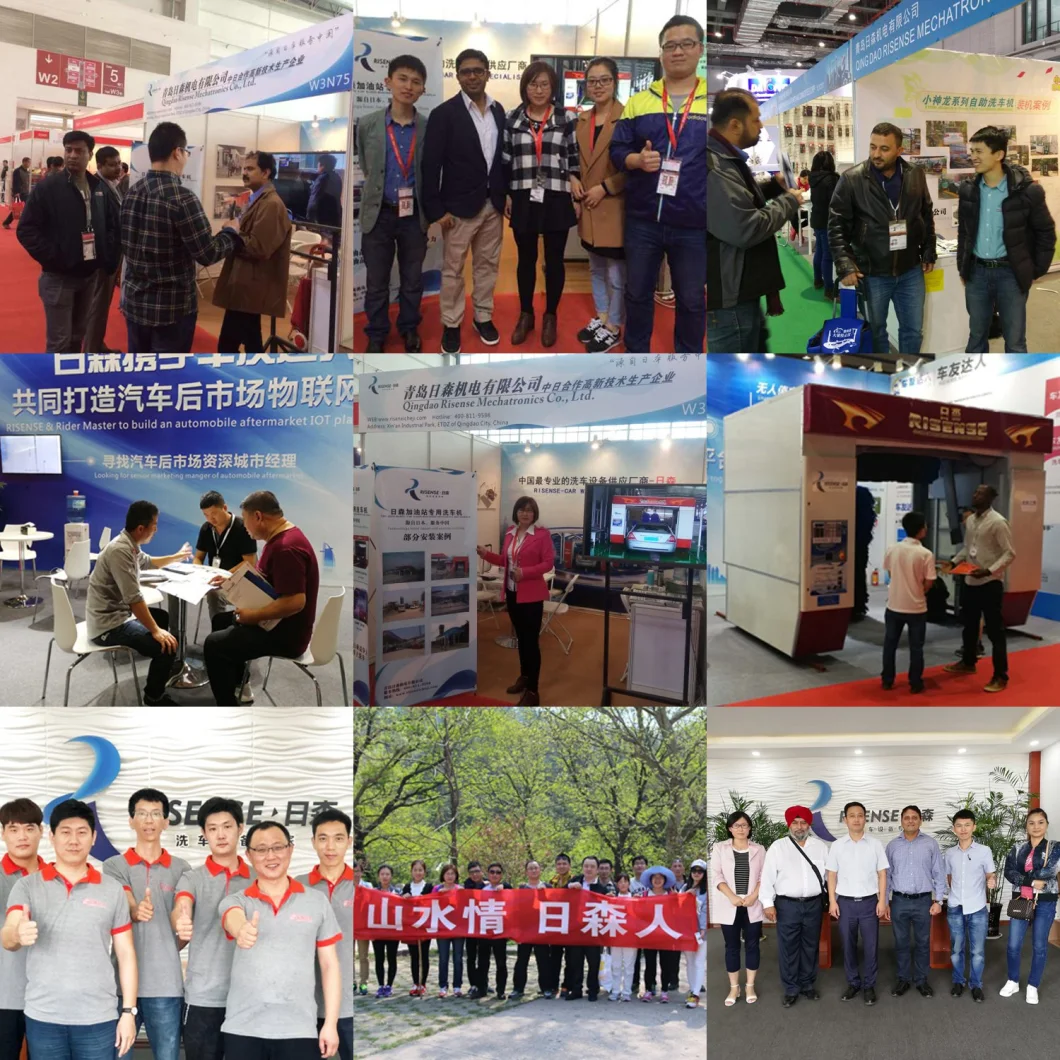 Other products:
Besides single arm touchless car wash machine, we also manufacture the following products:
1. Rollover car wash machine
2. Bus truck wash machine
3. Tunnel car wash machine
4. Self-service wash machine
5. Vaccum cleaner
6. Wheel washer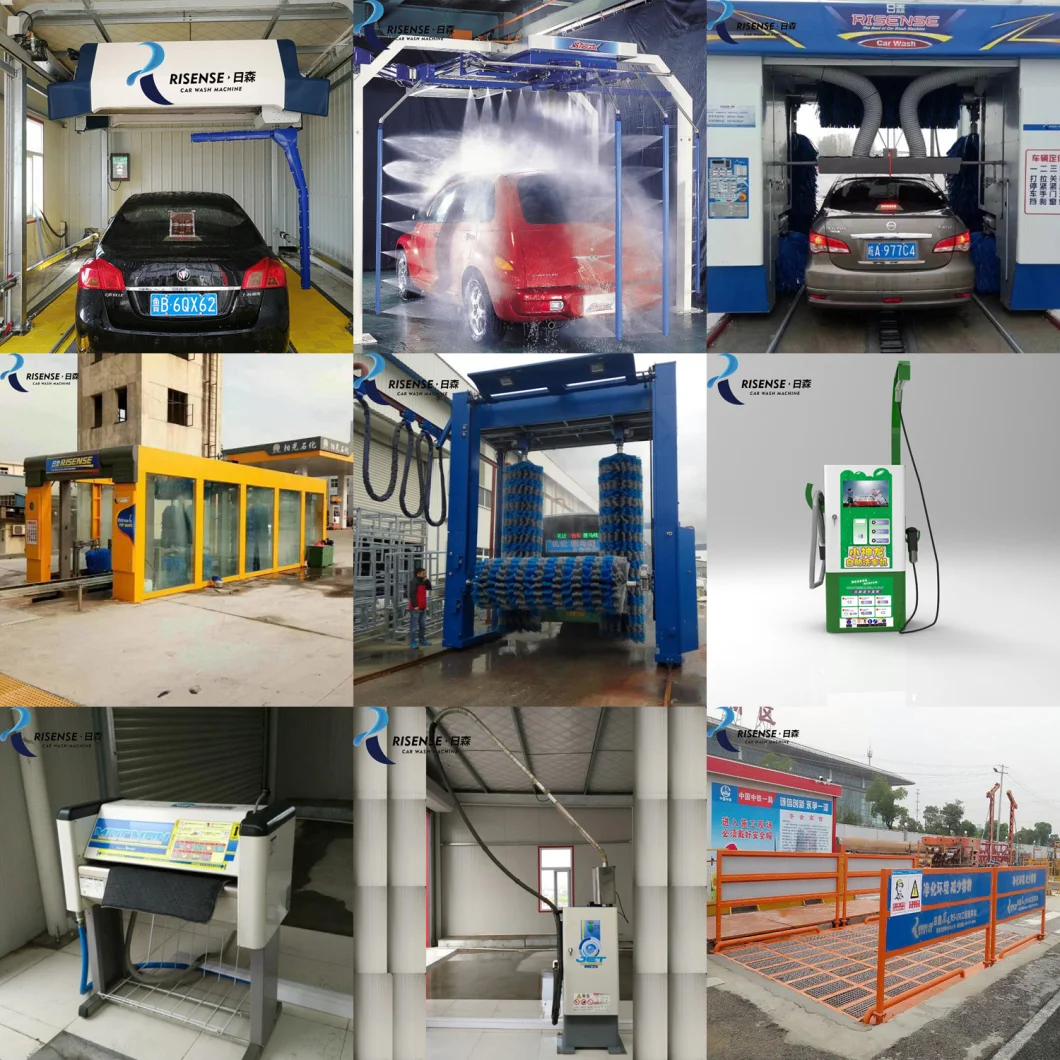 Packing and Delivery: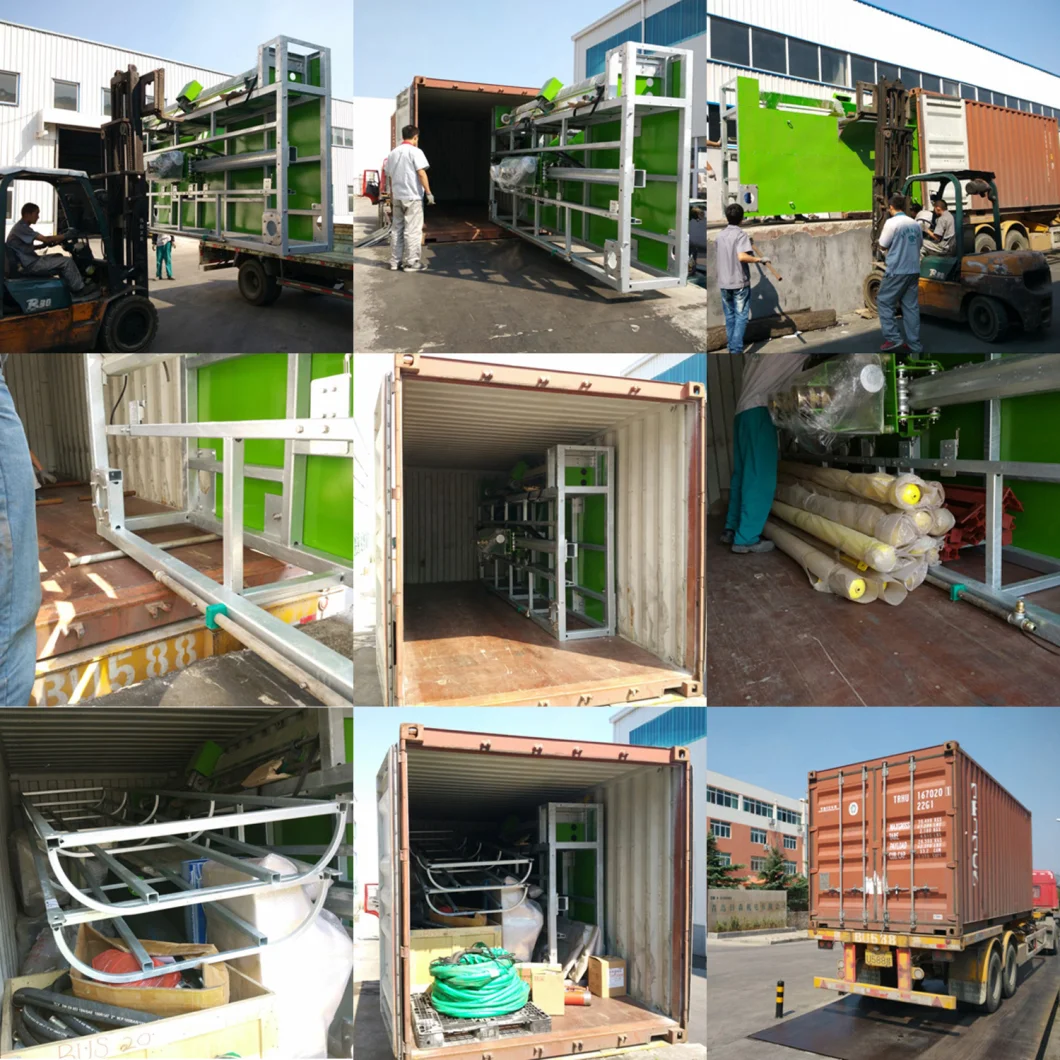 FAQ:
Q: Will we provide pre-sale services ?
A: Free product consultation is available and custom car wash solutions will be provided according to your preferences car wash machine type, daily passenger flow, venue size, etc.

Q: what is your cooperation modes?
A: There are two cooperation modes with Risense: agency and distribution. You can become an agent by purchasing more than 10 vehicle wash machines every year and as one of our distributors, you can enjoy a more favorable price.

Q: Do you provide construction drawings design?
A: Our engineers will provide customers with a car washing plant design and construction drawings on the basis of your location, environment and purchased equipment model.

Q: How about installation?
A: Our after-sales installation engineers will go to the site and offer customers free installation, testing, operational training and maintenance training.

Q: What after-sales service do you provide?
A: 1) Installation support. We can assign engineers to visit the site for installation.
2) English manuals and other documents are available for delivery.
3) Lifelong technical support; maintenance service for the complete service life.
4) Warranty: one year for the whole machine.


Welcome to contact us at any time We will reply you within 24 hours