car washing machine/ambulance disinfecting and washing machine
Full automatic ambulatory vehicle washing and disinfecting machine is the full automatic touchless washing machine especially used for washing and disinfecting the ambulances.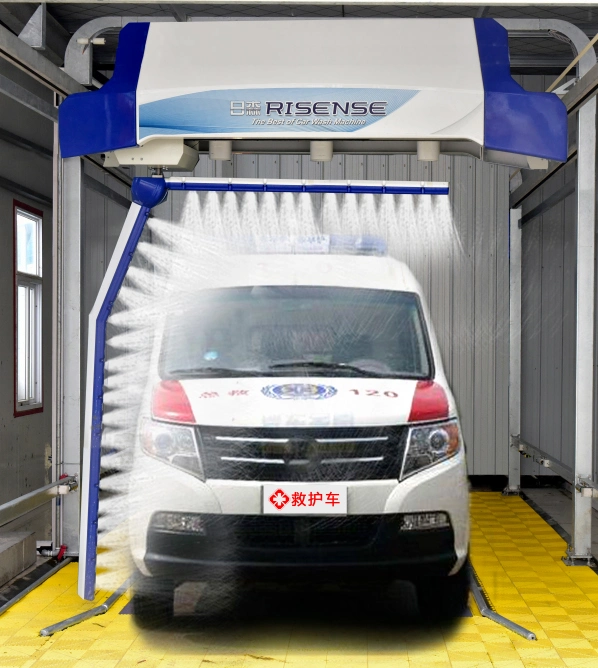 Function:
Disinfection
High pressure water washing
Wipe-free shampoo spray
Brightening wax spray
Automatic drying
Intelligent unattended modules can be loaded.
Technical Data:
Name
Risense car disinfecting and washing machine
(standard equipment)
Risense car disinfecting and washing machine (with air dryer)
Installation Scope
8180*3750*4000mm
8180*3750*4000mm
Equipment room: 2500*1600*2000mm
Equipment room: 2500*1600*2000mm
Power supply
3 phase 380V 50HZ
3 phase 380V 50HZ
Power
Total:18.5kw; Max at work18.5kw
Total:42kw;Max at work 23kw
Water pump pressure
Total:18.5kw; Max at work18.5kw
Total:42kw;Max at work 23kw
Water pump pressure
70-120KP
70-120KP
Air supply
0.5MPa
0.5MPa
Applicable scope
Ambulance
Ambulance
Washing size
5800mm*2500mm*2600mm
5800mm*2500mm*2600mm
Washing time
Normal washing: 5min/vehicle disinfecting and washing: 7min/vehicle
Normal washing: 5min/vehicle fine washing: 7min/vehicle
Shampoo spraying system
One group
One group
Disinfectant spraying system
One group
One group
Fixed drying system
Four groups
Four groups
Intelligent device data
Management, checking and running
Management, checking and running
Fault automatic detection
provided
provided
Air drying function
no
yes
Advantages:
Besides the feature of efficient and time saving, the highlights of our car washing and disinfecting machine is touchless washing and touchless operation in the whole course. The driver scan the QR code with their phone inside the car to start the car wash machine and don't need to get off the car to operate during the whole process. The machine will finish washing and disinfecting in an unattended manner.
This car washing method avoids contact transmission caused by getting on and off the car, at the same time, blocks the inhalation of disinfectant spray, protects the driver to the largest extent, realizes fully automatic car washing mode without any personnel operation.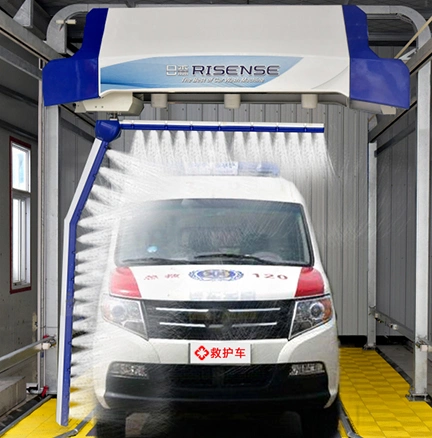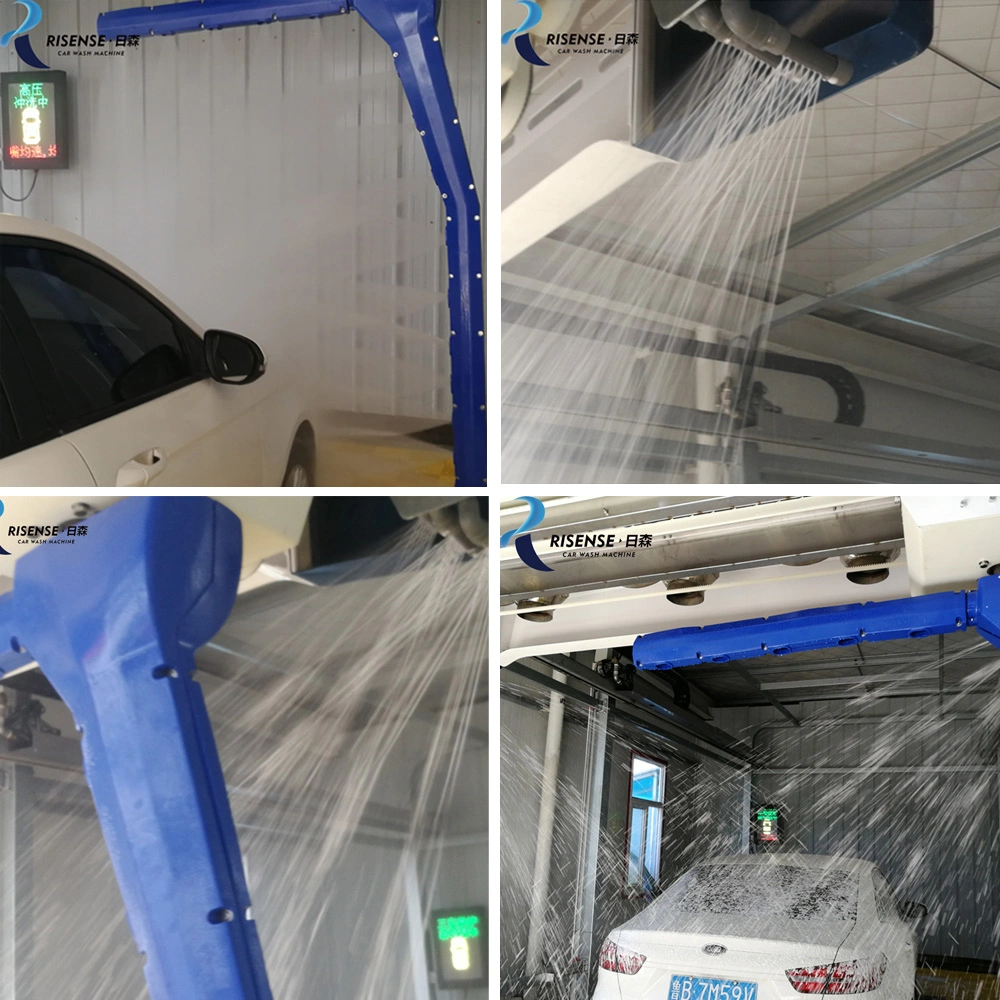 Facotry Tour:
Qingdao Risense Mechatronics is a car wash equipment manufacturer with almost a decade of design and production experience.Our customers are primarily made up of car wash service providers and we supply them with equipment like our car wash tunnel systems, rollover car wash systems, touchless car wash systems, soft-touch carwash systems, and high pressure wash systems. Based on time tested technology from Japan and combined with the latest innovations in Europe and America, Risense offers complete and unique car washing systems.
This dedication to quality continues throughout the manufacturing process. We use a mature and stable numerical control processing technology to process all components, frames, motors, and the non-standard parts used in our car wash equipment.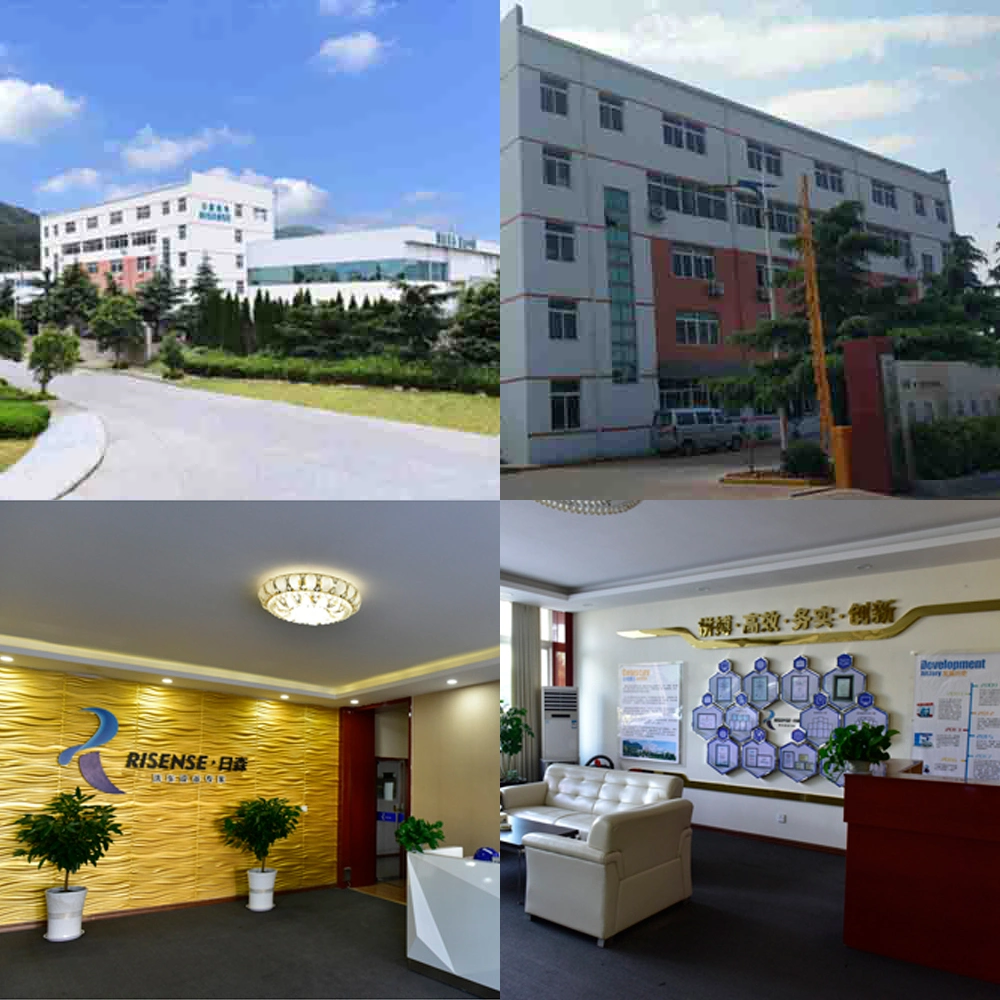 Our workshop:
The Risense factory includes 6 separate manufacturing workshops spanning a total area of 40,000 square meters. We utilize highly advanced and stable numerical control process technology to process and assemble all components, frames, motors, and non-standard parts for our car wash equipment.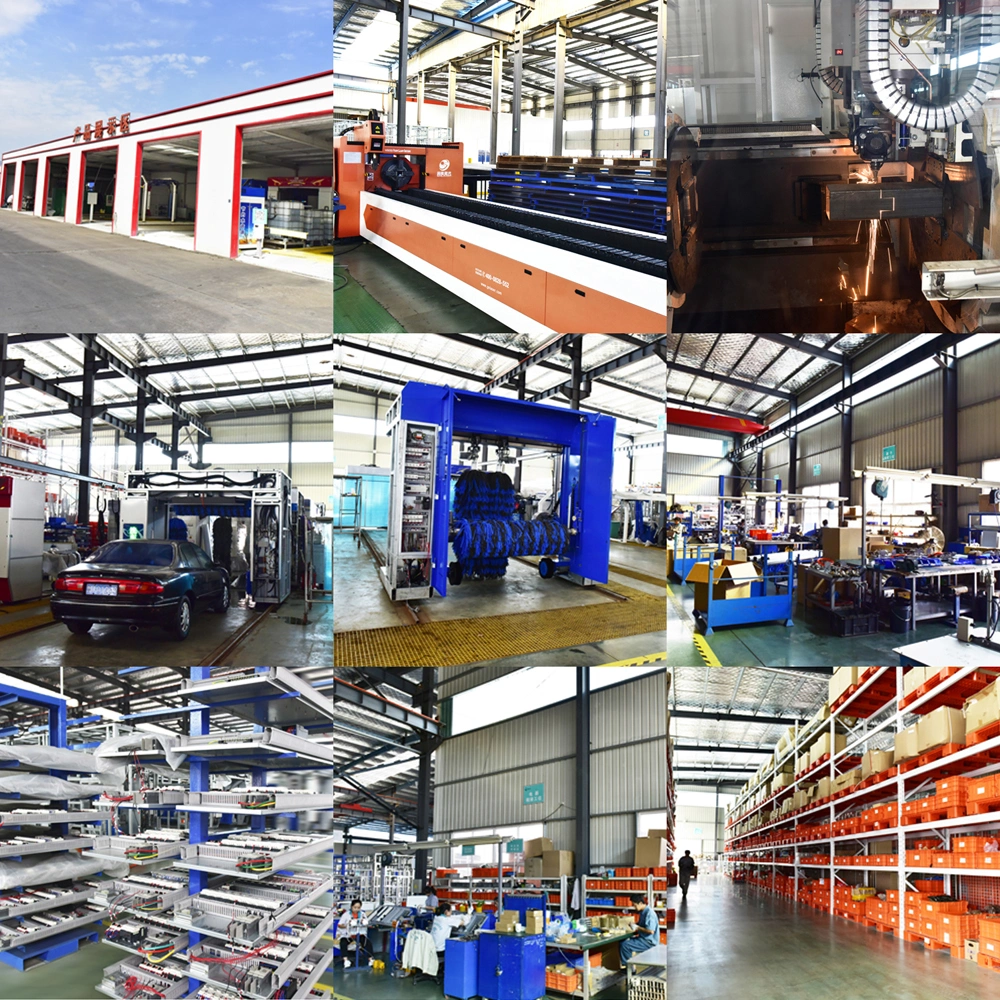 Our Certificates:
Risense has obtained ISO9001 Quality System Certification, CE Quality Certification and ISO 14001 Environment Certification.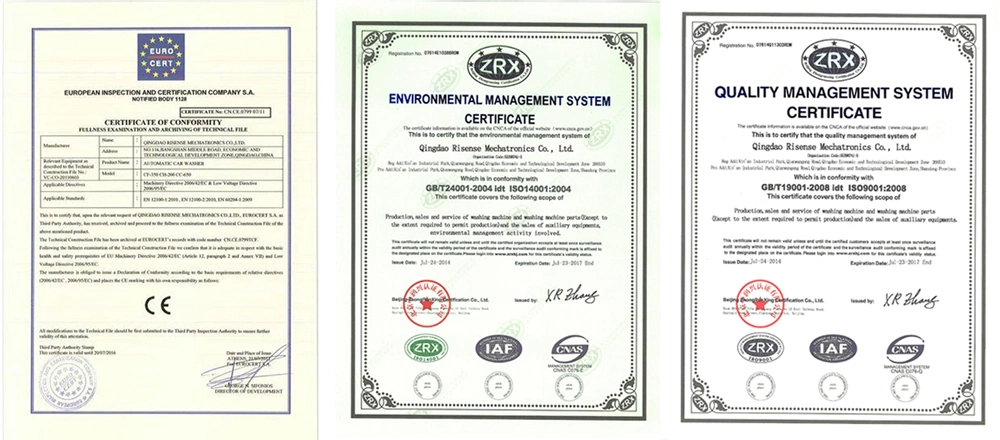 Our staff & our customer:
As a car wash system manufacturer, we have nearly 10 years of production experience. To date, our vehicle cleaning systems have been sold in more than 100 countries including Russia, the United States, Canada, Singapore, Saudi Arabia, Pakistan, and Spain. If you are in search of a new vehicle cleaning system or are looking for an agency opportunity, you are welcome to contact us.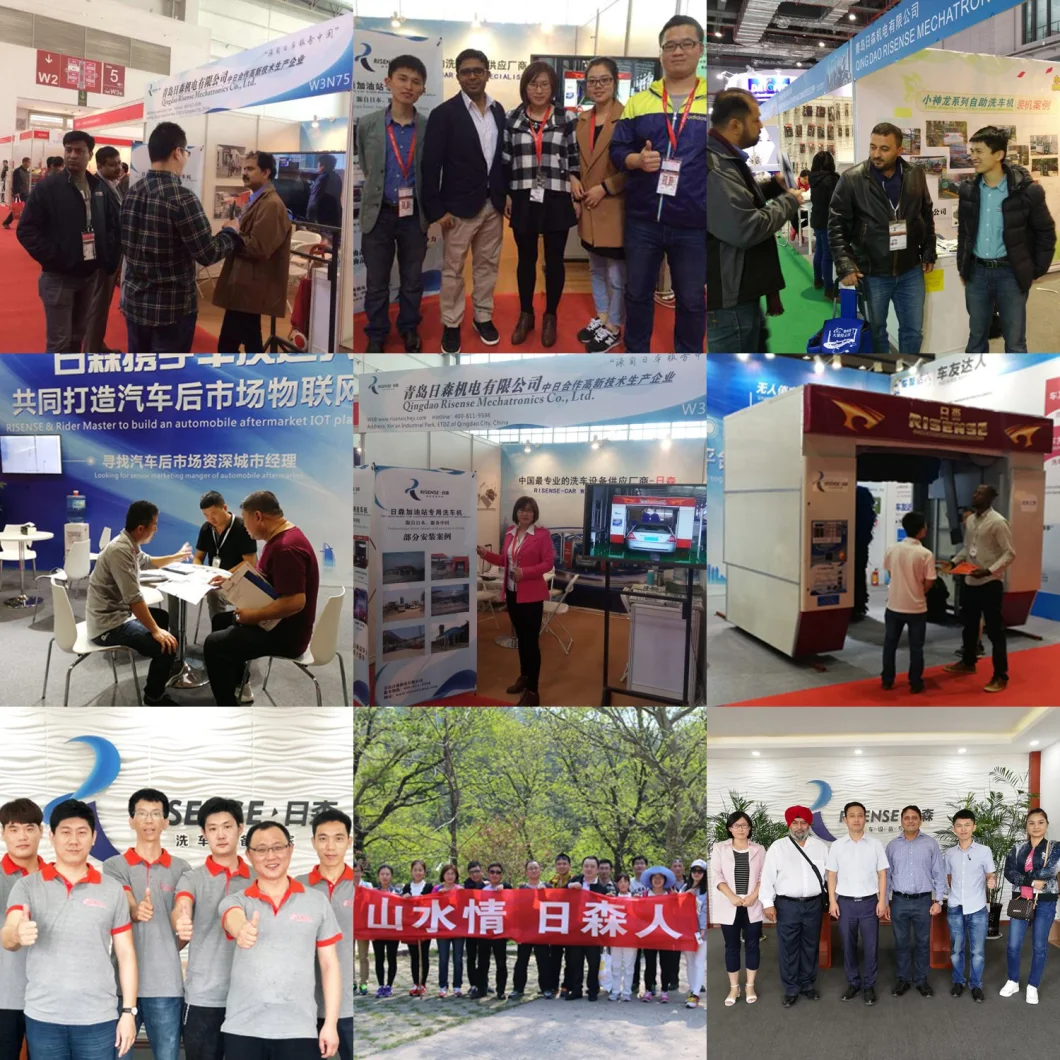 Other products:
Besides single arm touchless car wash machine, we also manufacture the following products:
1. Rollover car wash machine
2. Bus truck wash machine
3. Tunnel car wash machine
4. Self-service wash machine
5. Vaccum cleaner
6. Wheel washer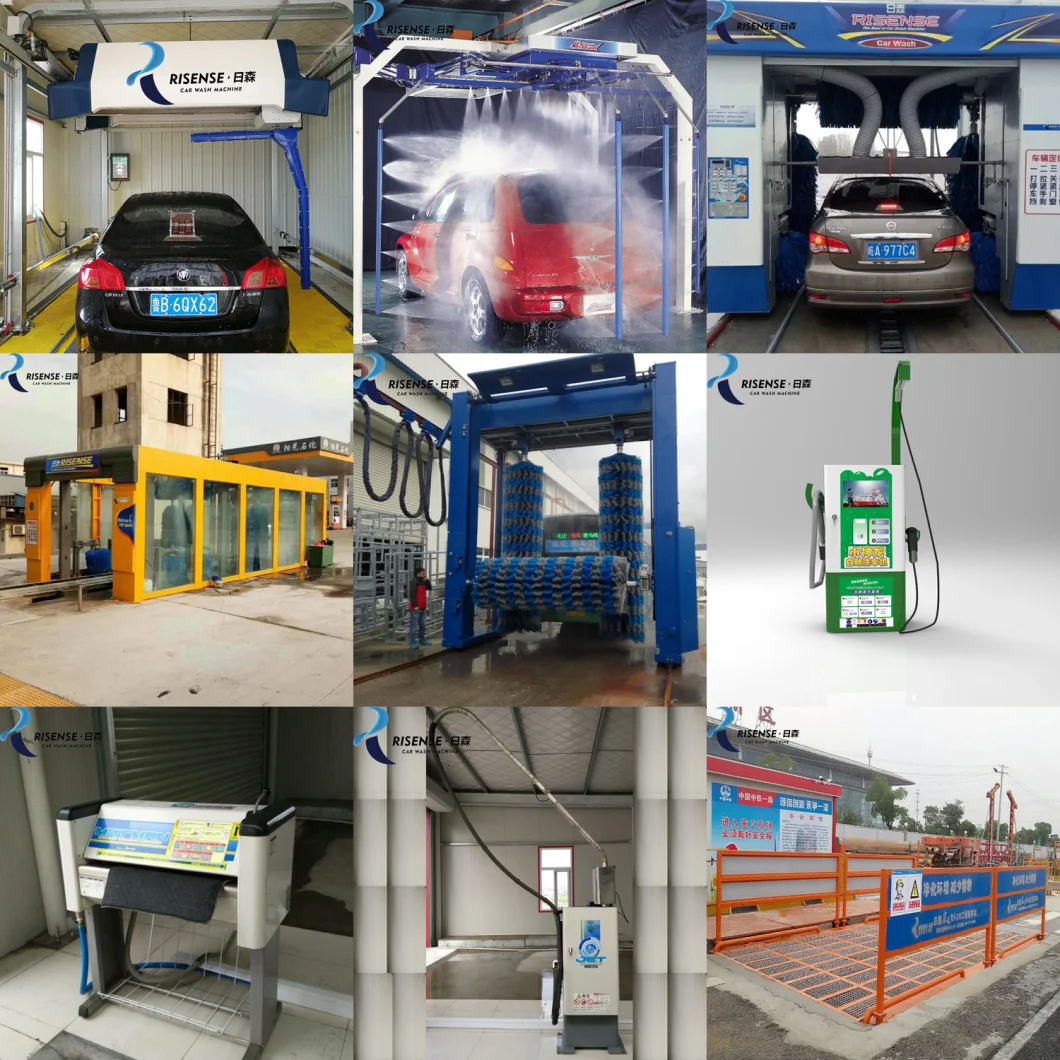 Packing and Dlivery: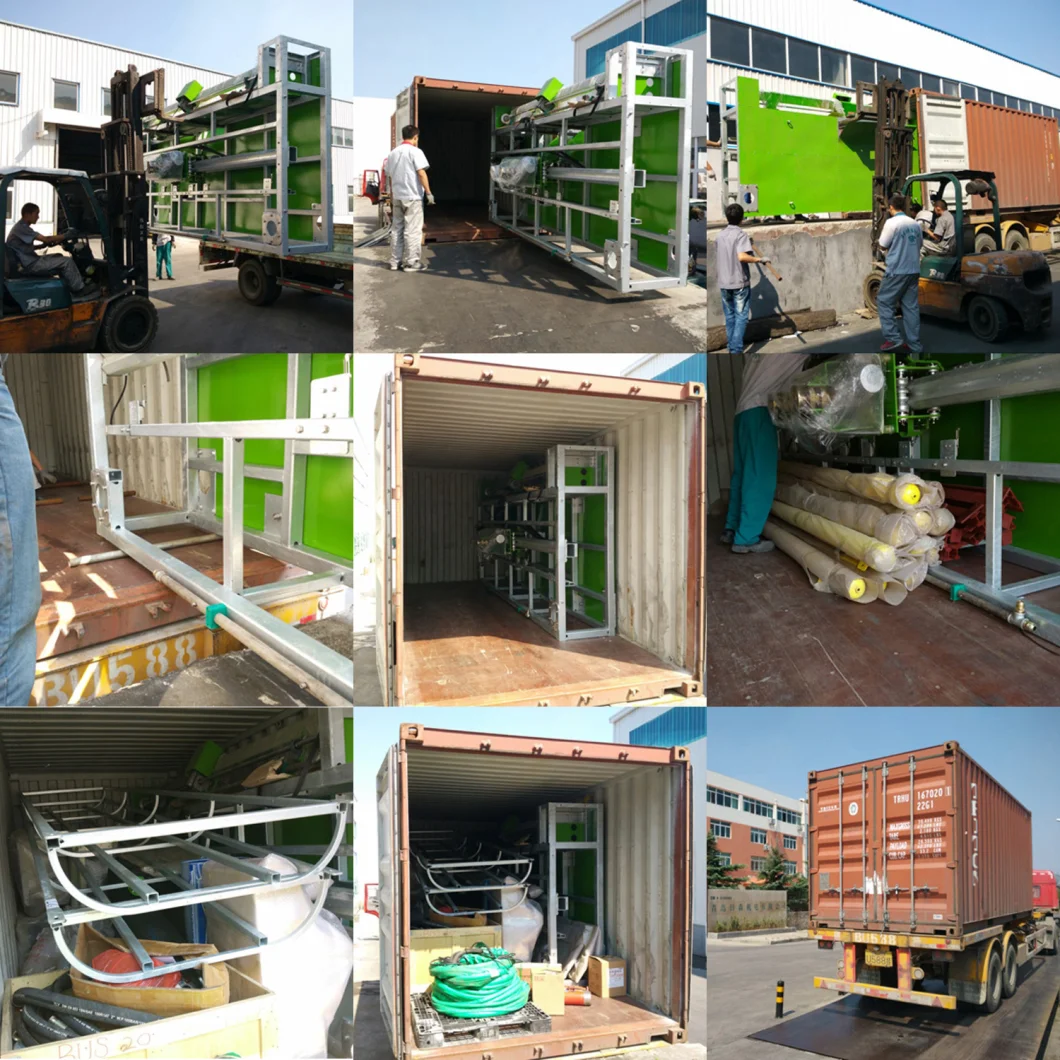 FAQ:
Q:
Will we provide pre-sale services ?
A:
Free product consultation is available and custom car wash solutions will be provided according to your preferences car wash machine type, daily passenger flow, venue size, etc.
Q: what is your cooperation modes?


A:
There are two cooperation modes with Risense: agency and distribution. You can become an agent by purchasing more than 10 vehicle wash machines every year and as one of our distributors, you can enjoy a more favorable price.
Q: Do you provide c
onstruction drawings design?


A:
Our engineers will provide customers with a car washing plant design and construction drawings on the basis of your location, environment and purchased equipment model.
Q: How about installation?


A:
Our after-sales installation engineers will go to the site and offer customers free installation, testing, operational training and maintenance training.
Q: What after-sales service do you provide?


A:
1) Installation support. We can assign engineers to visit the site for installation.
2) English manuals and other documents are available for delivery.
3) Lifelong technical support; maintenance service for the complete service life.
4) Warranty: one year for the whole machine.
Contacts:
Welcome to contact us at any time We will reply you within 24 hours